How To Create A New Rental Property
If you have signed up to PaTMa, you can start to manage your properties using the software's features to keep track of rental and mortgage payments, essential documentation and portfolio management all within our Property Management Package for no extra fee. However, first, you must create your first property.
Getting Started
Once logged into your PaTMa account, navigate to Properties.

You will find this in the header, as shown in the image below.

In the upper right, click Add Properties.

On the page, a Form must be filled in with information of the specific property you wish to document. After setting up the relevant details, click Save.
The Setting Up Process
The first time you create a property, you'll be requested to provide the required information that will be associated with the property in future logins. This information will be utilized to manage the essential details of each property.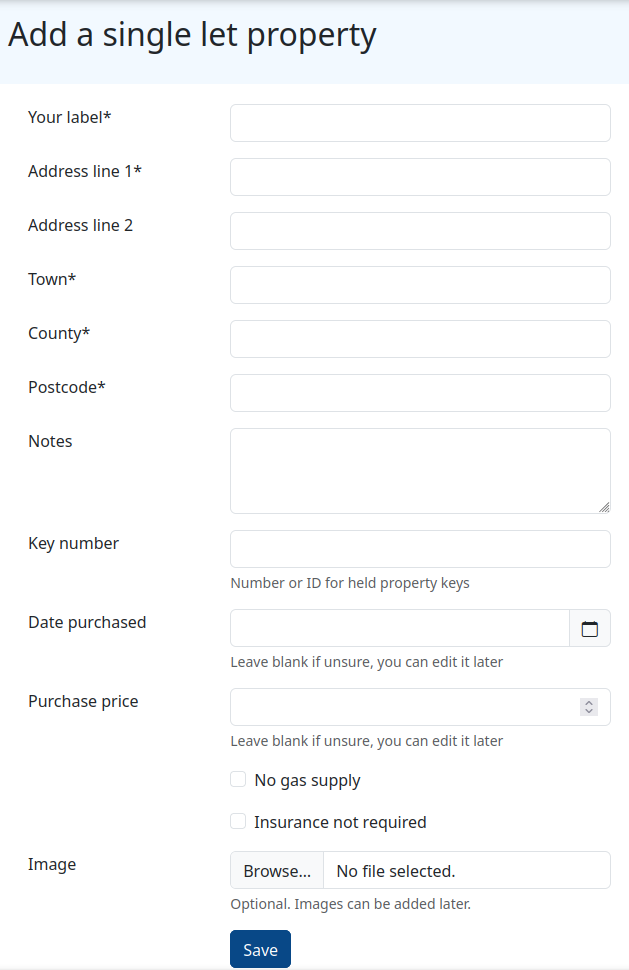 Name
This name will be associated with the property's profile. This name can be later changed when making at any time.
Address
This information will specify the location of the property.
Line 1 and 2
Enter the street address and the suite, space, apartment name/number as needed under these fields.
Town
This is for the specific subdivision of the county the house may be located within. (eg Beckenham).
County
Here, specify the division or city within the country the property is located in for greater clarity.
Postcode
These are the brief series of letters and numbers that follow the address. It is necessary for the postcode to align with the address inserted above. If unsure, you may use resources like the Postcode Finder to verify it.
Note: When accounting for a House of Multiple Occupation property, you will be given the option to indicate whether the property contains multiple units by marking a box underneath the postcode. You can enable email reminders to be sent when rent is overdue for this property by marking the send rent reminders box at the bottom of the form.
Key Number
In this field, enter the identification number that you may have assigned to the property's keys for easy recognition.
Date Purchased
In this field enter the date the property was legally purchased adding the cost under the Purchase Price.
Making Edits
Once your property has been added, it will be presented in a column, with its picture, name and address. You can edit the property details by clicking the property name presented on the page and then navigating to Edit on the top right corner.
For more advanced edits, such as adding Expenses, Mortgage Payments, and EPC; - Select the Drop-down Menu in the top right corner displaying the property name.
Learn more about Advanced Property Edits.