Data while you search
Property Browser Extension
Price history, estimated rent, yield and ROI while you browse for all major property portals. Install now
Quick due diligence
Dive straight into the data for any property listing with a financial forecast, local comparables and other important data.
Investor focussed search
Search for properties by estimated rent, yield, time on market, reductions and fall-throughs. See it in action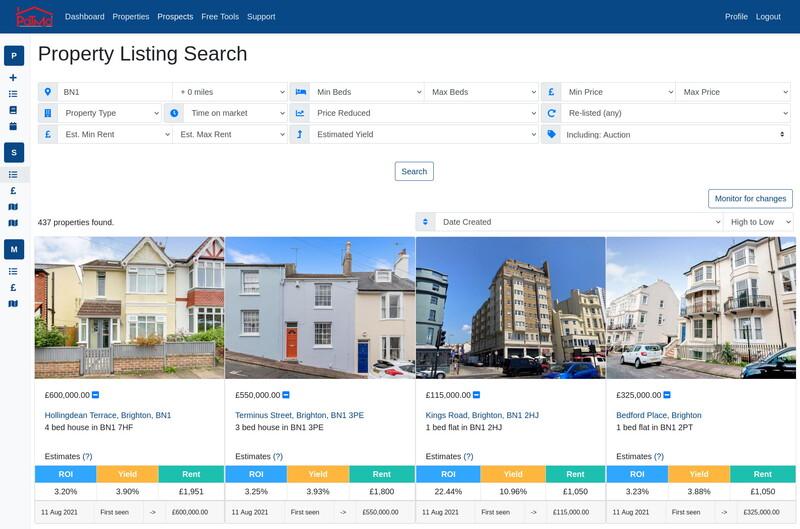 "Really useful tool, thank you."
Sally Schofield
"Great tool for every investor!"
Aviram Ben Shmuel
Custom financial analysis
Personalised investment scenarios
Analyse buy-to-let, BRRR (buy, refurbish, refinance, rent), flipping and rent to rent investment projects, with finances tuned for each including bridging and mortgages.
Detailed financial forecasts
Every property is different - adjust your purchase price, refurbishment, rent and ongoing expenses to create an accurate profit forecast for every property you store.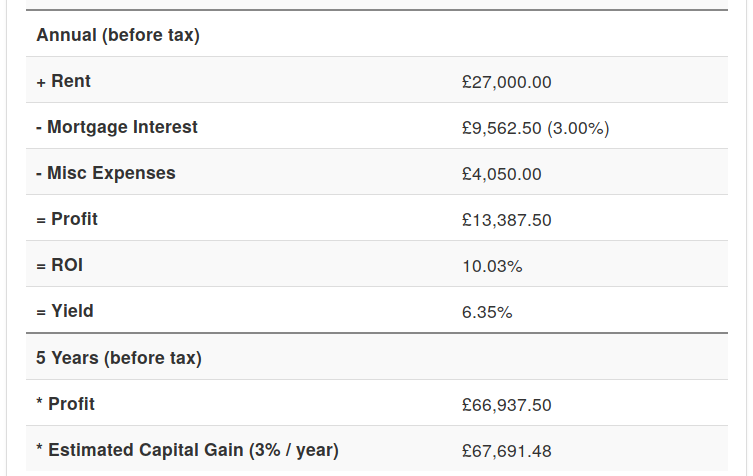 Explore data, create reports
Local data
Instant local and regional data available for every property your store. Sold comparables, planning applications, infrastructure links, population and crime data for better decision-making.
Compliance and licensing
Council specific licensing and compliance data across England. HMO license costs, Article 4 directives, selective licensing and direct links to source information on council sites.
Professional PDF reports
Download, share and present an instantly generated professional report on every property, including the property specific financial forecast and detailed local data summaries. Custom branding options are available.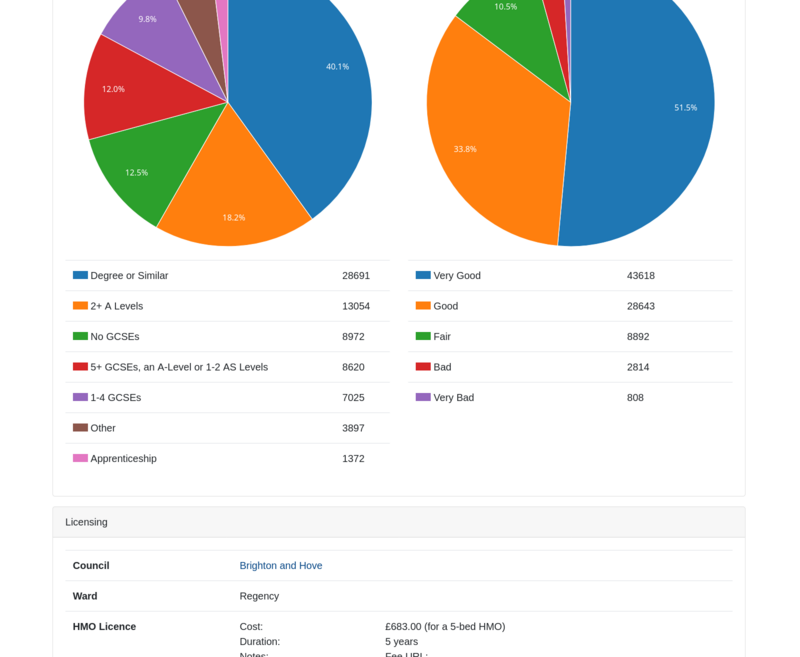 Investment property CRM
Actions, offers and reminders
Record all communications with agents and vendors, track offers you make and schedule reminders for follow-up actions.
Calendar and emails
Keep track of viewings - get reminders as they approach and look back on notes from past viewings. View everything on the built-in calendar or import via ical to your regular calendar app.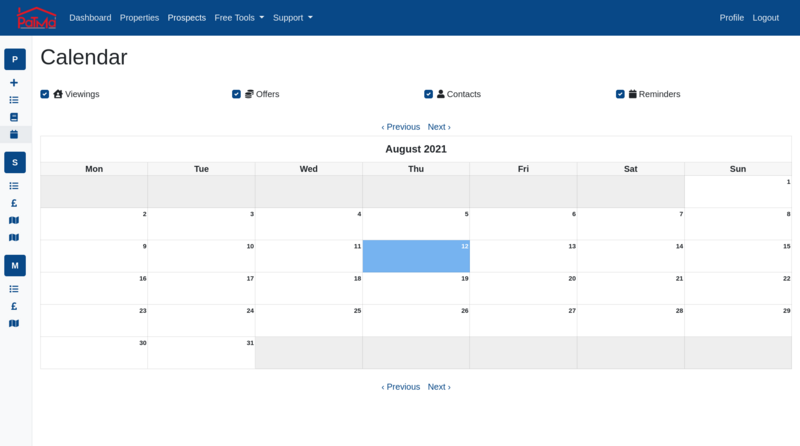 Data by email
Monitor areas of interest
Receive automated emails with new property listings, new planning applications and sold price records for your chosen areas - as many as you want!
Save property changes
Never miss a price change, property sale or fall-through again - save the properties you're interested in and receive automatic email alerts when the listing changes.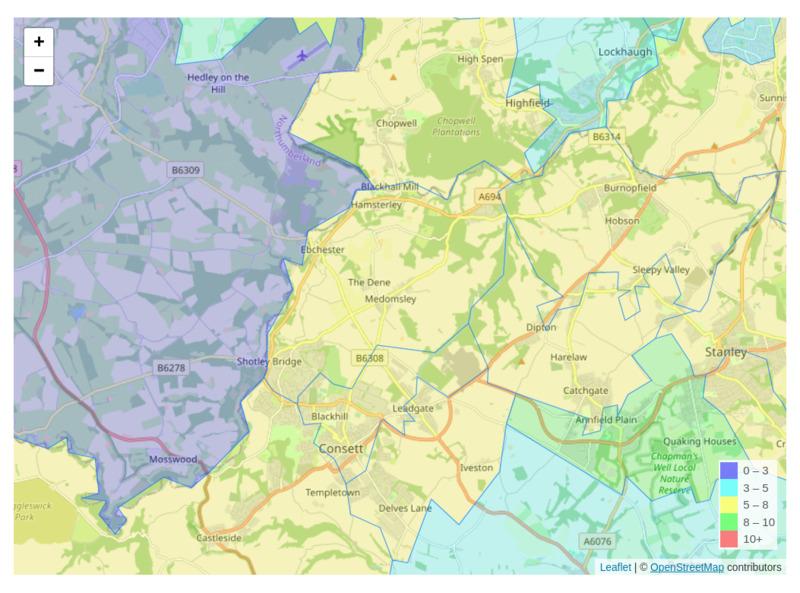 Compare investments
Instantly see back-to-back financial comparisons for every prospect, making it easy to spot where the numbers stack up (or don't) and find the best opportunities.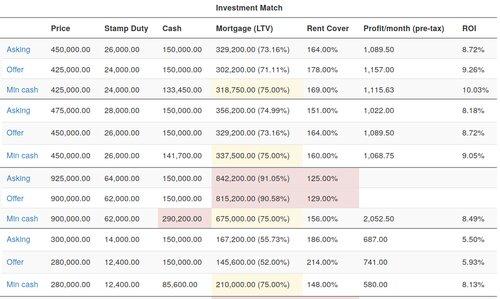 Planning application search
Nationwide planning applications are available for search and exploration. Local planning applications are shown automatically during due diligence and viewing saved potential investment properties.