Tenant Portal
Subscription required: Property Manager Pro
Subscribers of PaTMa's Property Manager Pro can provide their tenants with access to PaTMa's tenant portal.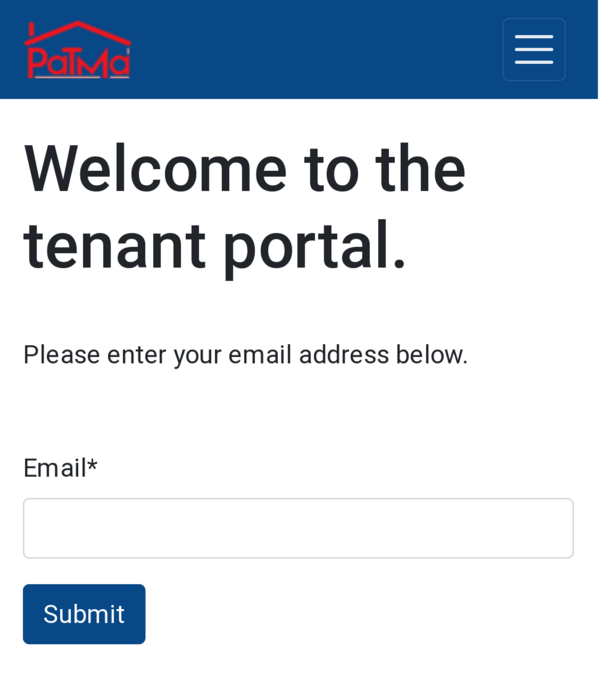 Tenant Facilities on the Tenant Portal
Simple authentication - tenants can request a one-time login code using just their email address (as recorded in their tenancy). The login code will be sent by email and will then allow the tenant to login and access their details.
Once a tenant has authenticated with the tenant portal, the following facilities are available:
Tenancy information

Start date
Rent amount
Rent due date
Last rent payment
Outstanding rent

Documents available to download (if added to the tenancy)

Tenancy contract
Inventory
Safety certificates (EICR and gas)
Property manuals

Report maintenance issues
View maintenance updates
Landlord/agent messages
How to Access the Tenant Portal (for Tenants)
Provide the following link to your tenants: https://app.patma.co.uk/tenant/
Check that the email address you entered for the tenant is correct - your tenant will use this to login.
Your tenant can access the tenant portal with the following process:
Enter your (tenant) email address
Submit the form
Check your (tenant) email for an authentication code
Copy and paste the authentication code into the box now showing on the tenant portal
Your tenancy information and documents will now be available