Strategy One: Buy To Let
Buy to let is one of the most basic property investment strategies. Here we will explain some of the key principles you really need to know to make a success of it.
First, why choose buy to let as your property investment strategy? What are its main advantages?
Buy to let can offer you both a regular income – by way of a monthly rental income – and capital growth, assuming property values rise over the long term. You can choose to invest mainly to produce a regular income, or mainly with a future capital gain in mind, depending on what your objectives are. (In practice most buy to let investors aim for a combination of both.)
Buy to let allows you to take advantage of leverage. Leverage is a proven investment strategy where a debt (such as a mortgage) can be used to generate a return that is greater than the cost of servicing it.
Another advantage of buy to let, compared to some other strategies, is that you do not necessarily need any specialist property or building knowledge. If you lack experience, there are plenty of sources of help and information you can access. This means buy to let can, in the right circumstances, generate a profitable return with a low ongoing time commitment.
Possible drawbacks to buy to let are that you will need to find and deal with tenants (unless you pay an agent to do this) and deal with maintenance and repairs. Also, in today's tax environment, buy to let may not always be tax efficient for some investors.
What are the different types of buy to let strategy?
There are several different types of buy to let strategy. The simplest type of buy to let is to buy and let to a single person or household – this is sometimes known as 'plain vanilla' buy to let. You can also buy to let a shared property or house in multiple occupation or HMO as it is known. Other variations on the buy to let strategy include serviced accommodation or holiday lets.
To get started in buy to let you will need:
To do initial research to find an area with good buy to let demand.
To find a suitable property to buy.
Finance, or at least a deposit for a buy to let mortgage.
To find a suitable tenant or tenants to let it to.
To set up an ongoing system to manage your buy to let.
Key buy to let skill: Research, research and more research
Not every property will work as a buy to let. It is important to research each area and each property you are interested in thoroughly. Check prices and price trends, check likely rent levels and how much demand there is. Check out the area, including factors such as transport links, crime levels and schools, the local planning situation and any licences that may be needed.
Research should also include a thorough analysis of the financials. Check that any mortgage you may need meets affordability criteria. Check how it will affect your tax position. In particular, check that the property will offer you an adequate yield.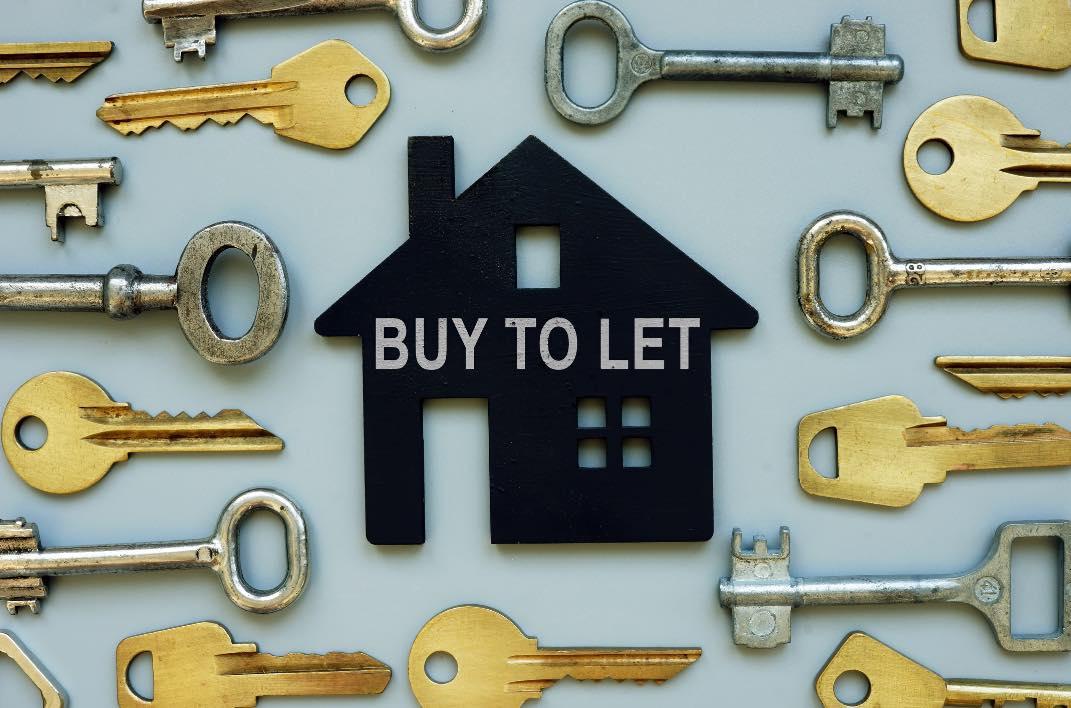 Key buy to let skill: Understanding yields
Yield is a way of expressing the return you will get on your money. It allows you to assess whether the return from a particular property is adequate. It also allows you to compare different properties back to back to find the highest yielding ones.
Most buy to let investors make simple yield comparisons using percentage gross yields, although net yield or ROI are other measures. Here's an explanation of what yield is.
Example: The purchase price of a property you are interested in is £180,000. The likely monthly rental is £750 pcm (£9,000 annually). The gross yield is: 9,000 divided by 180,000 x 100 = 5%.
If one potential buy to let you calculate yield for offers a 5% yield but another offers only 2.7% yield then, assuming you are investing for yield, the property offering 5% yield is clearly the better one.
This article explains [What Is A Good Buy To Let Yield?](https://blog.patma.co.uk/2020/09/what-is-a-good-buy-to-let-yield/]
Information and resources you will need for buy to let
Estate agents and property portals can provide information about properties to buy and price levels.

Letting agents can provide information about rents and demand in local letting markets.

Banks or building societies, mortgage brokers and financial comparison sites can provide information about suitable buy to let mortgages.

Builders and other trades can provide information about repair costs, where necessary.
Online tools and resources: There are online tools and resources which can help you research properties, areas and calculate yields and other financials.
PaTMa Property Prospector can help you find properties for sale in your chosen area. It can show you current asking prices, plus changes in prices and price reductions. It can show you where the best yields are across the country using its Yield Explorer function.
Prospector can analyse the financials behind each potential buy to let purchase including mortgage costs and affordability, as well as the tax implications. It can compare several possible purchases back-to-back to show you which might work best for you financially. It can even help you manage and track your shortlist of possible investments, viewings and offers etc.
Another PaTMa product, Property Manager, can help you manage, run and maintain your property, or even an entire portfolio.
Buy to let investment – step by step summary
Decide whether you want to invest for income or capital growth (or both).

Decide what type of buy to let opportunity is likely to suit you, eg. 'plain vanilla' or more advanced.

Sort your finances. Check what cash deposit you can raise and find out what mortgages are available to you.
Then you can:
Identify which areas you could invest in and research those areas.

Identify properties you could invest in. Create a shortlist.

Check and compare yields and other financials.

Decide whether to make an offer on any particular property .... or repeat the process until you find the ideal buy to let for you.
[You can see exactly how PaTMa can help you with successful buy to let projects and take a free trial here.](https://www.patma.co.uk/]
PaTMa's totally free Property Deal Analyser Spreadsheet can also help you analyse and find the best buy to let property deals.