The whole concept of software is to be able to do MORE with LESS effort, we think you'll agree. So why is it that some software is complicated to use but doesn't actually offer all that many benefits?
The whole focus of PaTMa property management software, however, is to be SIMPLE yet at the same time to offer multiple POWERFUL benefits to landlords. PaTMa Property Manager really is the way to run your properties better but do it more easily in less time.
Let's take a look at what we mean when we describe Property Manager as powerful but simple:
Why PaTMa Property Manager is SIMPLE:
PaTMa property management software works online. There is no software to download. You can access it anywhere, anytime and all your data is stored securely for you.

Accounting know-how is not needed. Property Manager has been created specially for self-managing landlords not accountants. It uses straightforward, non-technical language.

Just enter each piece of data, whether a name, address, payment or expense, once only. Then you can use that information many times over. There's no need to keep re-entering data or double entry book keeping for example.

Property Manager is simple and intuitive. It operates logically using pre-made processes and useful checklists to guide you through everything.

Property Manager provides professional forms and templates, including tenancies, pre-filled with the information you need. (Alternatively there's the option to use your own forms and documents if you prefer.)

Property Manager does all the necessary calculations automatically for you, saving you time, and eliminating the risk of mistakes in the process.

All the property and portfolio management information you could need is shown clearly using easy-to-follow forms, tables and charts.

Property Manager helps to automate the entire property management process from start to finish. It makes every job a landlord has to do easier and quicker.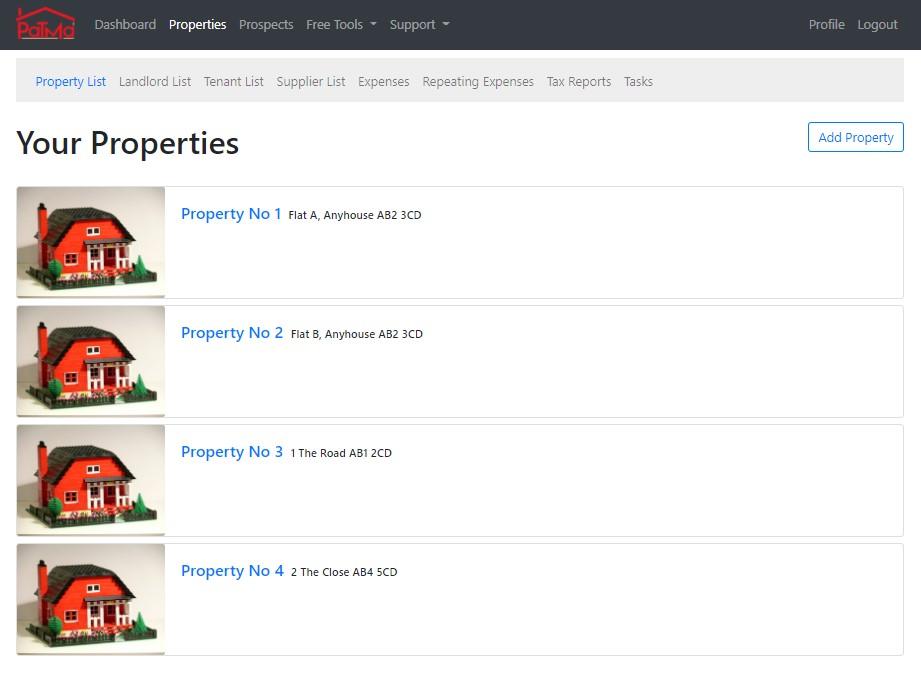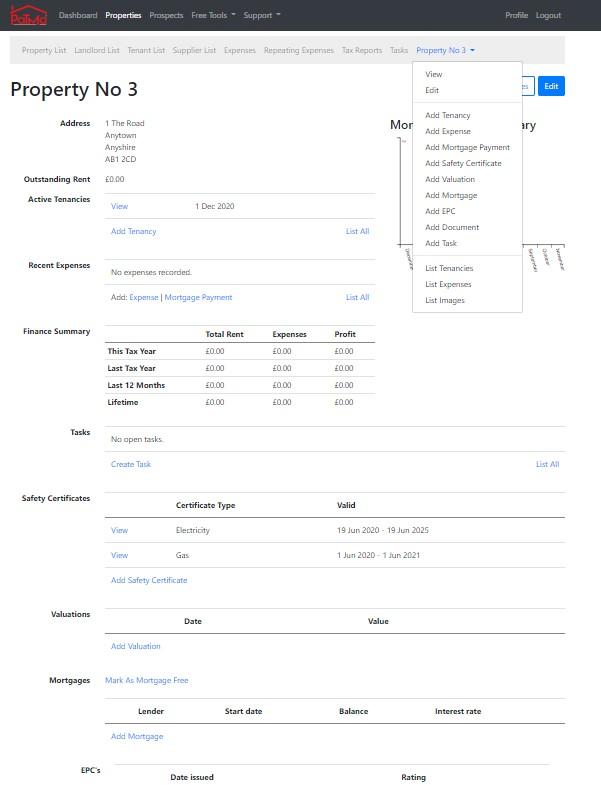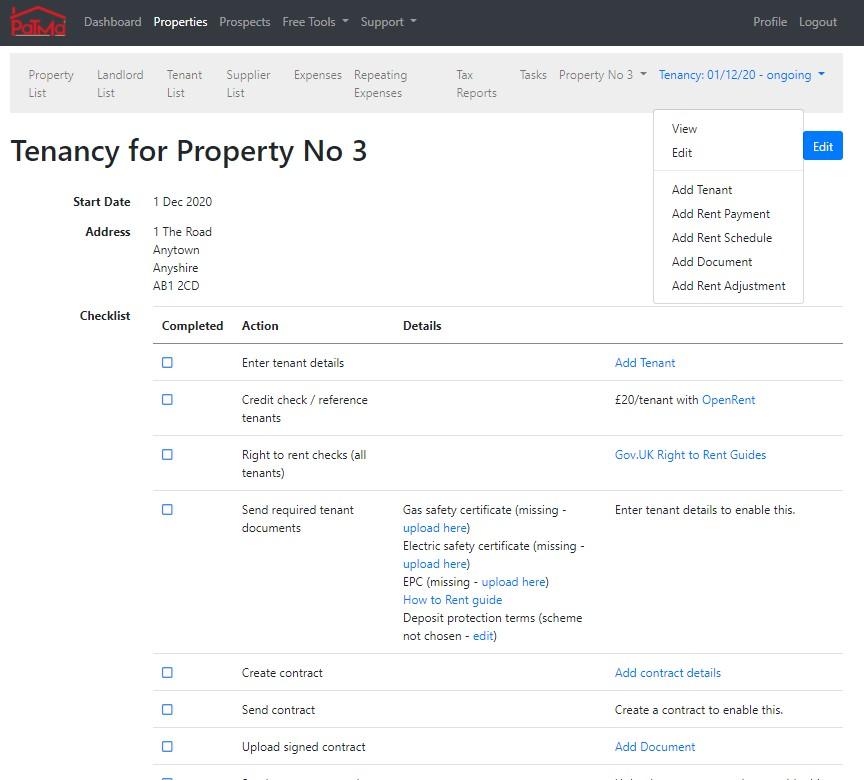 Why PaTMa Property Manager is POWERFUL:
Property Manager lets you to create entire tenancies quickly and easily. Tenancy contracts and other documents can be created, exchanged and stored online using a simple checklist system.

It allows you to manage tenants, and track their tenancies. Get an overview of rent due, paid or overdue and complete rent history at any time.

It allows you to monitor and manage all your expenses, including mortgage payments, maintenance and repairs and other outgoings. Get a clear overview of the complete financial position for each property, or your entire portfolio, at any time.

Property Manager makes managing maintenance and repairs easy. Tenants can raise maintenance tickets and you can progress jobs with tradesmen and contractors all online. You can record and stay in control of the costs.

Property Manager lets you go paper free. It can store and exchange all your important documents, including tenancies, securely online and enable you to retrieve them at any time. It avoids clutter or loss of important documents. (It always follows best practice legal and security procedures too.)

Property Manager helps you with the legal aspects of running a property portfolio and with compliance, including EPCs and safety certificates. It enables you to store and manage renewals and so avoid breaching relevant laws.
Here's a useful blog post on 7 Ways Property Management Software Can Help Landlords Comply With Their Legal Responsibilities.
Property Manager lets you create and track tasks, such as contacting tenants or tradesmen, so nothing important is ever missed. It allows you to receive automatic reminders of them by email or text if you want them.

It provides powerful and valuable financial summaries and reporting, whether monthly, annually, by tax year or property lifetime. Profit and loss and other financial data about the performance of your portfolio is calculated automatically.

It enables powerful portfolio analysis. Important financial information is always shown in a clear, easy to understand way. No longer do you need to crunch numbers and pore over figures. PaTMa provides the portfolio insights you need to keep your portfolio healthy and make it more profitable with no extra work.

Property Manager provides all the figures you need for your landlord tax return automatically every tax year. Simply check the figures and copy them across to your landlord tax return and save yourself hours or even days of work in the process.
Here's a useful blog post which looks at How To Save Time On Your Landlord Tax Return.
Put simply, PaTMa Property Manager provides everything a self managing landlord needs to successfully track, manage and improve their portfolio whether just one property or many. Not only that, it does it all in a simple, logical way that makes using a software package easier not harder.
Even better, you can try Property Manager for free. So the decision to try it out and see how property management software can benefit you, and help you do more in less time, is now an easy one to make too!