Strategy Four: Flipping
Property flipping, also known as buy to sell, is a simple property investment strategy in theory. It is a 'buy low' and 'sell high' strategy. You buy a property and then resell it for more, usually in a short time frame. In practice flipping is a little more complex, and here we will look at what you need to know to flip successfully.
The pros and cons of flipping
Flipping is potentially a high ROI (return on investment) strategy. It allows you to return a profit in a matter of months or weeks. It means you can build capital quickly to reinvest into further flips, or other investment strategies.
Flipping does not involve any letting nor long term ownership issues. It does not necessarily involve any building work, so does not need any specialist property knowledge or expertise. It has a low time requirement compared to many other types of strategy.
The main drawback of flipping is that it is not always easy to find properties which offer an adequate margin. Flipping can also be a high risk strategy, in that the forecast profit may not necessarily materialise when the property is sold.
To get started in flipping you will need:
Time to do research to find a suitable property to buy.
To be able to estimate buy and likely sales prices and costs accurately to find an adequate margin.
To raise finance and buy the property.
To prepare the property for resale.
To resell the property.
Types of flip
Simple flipping. A simple flip is buying a property and then reselling it quickly. Simple flipping works best in a rising property market, ie. where the value of the property will appreciate simply because house prices rise between buying and selling. By definition it does not work in a static or a falling market.
Renovate to flip. Another type of flipping involves flipping and some kind of renovation or perhaps development work. This may be a significant project or may be just what is known as a light refurbishment. This kind of flip does not rely on a rising property market, although a higher return may be expected if it is.
Key flipping skill: Buying below market value
An important skill to have in flipping is to be able to find and buy below market value property. As in other business activities, the old adage that you make money when you buy not when you sell is very much true in flipping.
Below market value or BMV property is property that can be purchased at below its open market value.
There are a number of reasons why a seller might sell their property at below market value. The main one is that they need or want to sell fast and so will accept below market value in order to achieve this.
This article looks at Tactics For Finding Below Market Value Property in more detail.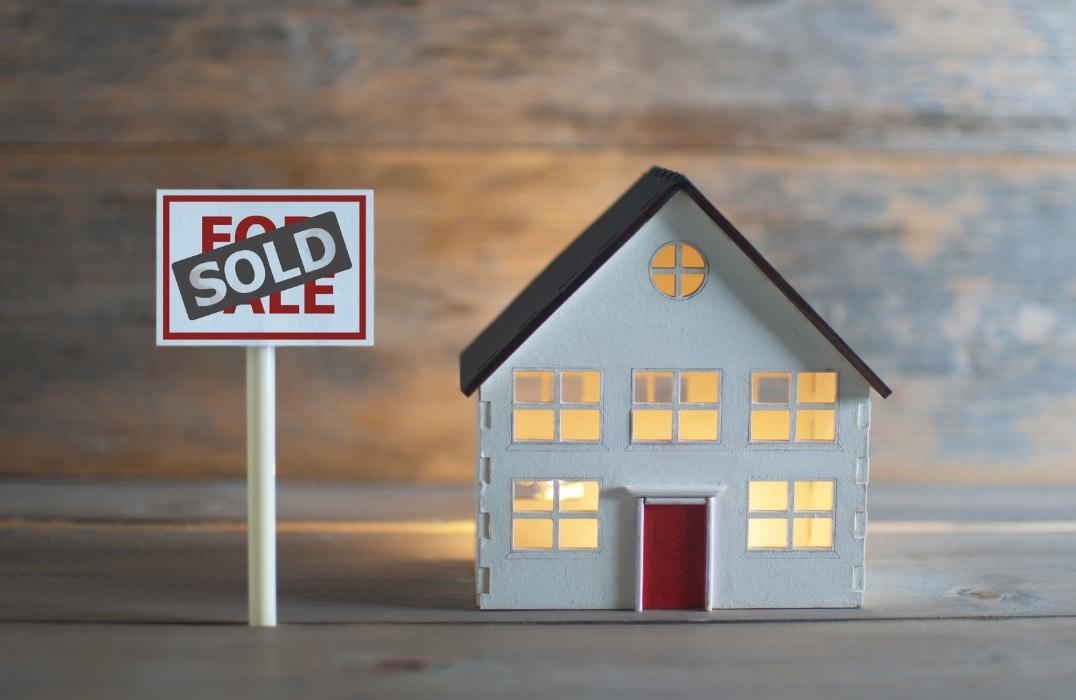 Key flipping skill: Research
With flipping, it is essential to research each local property market and each potential purchase carefully. This will enable you to spot properties which can be bought then resold for more.
Local market comparison is a valuable tool here. The aim should be to find property which can be purchased for significantly less than that which similar property in the same area has sold for recently.
Example:
Following some research you find a 2 bed terraced house for sale. The house is empty and in a tired condition. You discover that the house has previously been a rental property, but that the landlord has decided to exit the buy to let market and is looking for a quick sale.
The house is up for sale at £152,950. However, your research shows similar houses in the area have sold for circa £165,000-£175,000 in the recent past. You decide to offer the owner £140,000 and quick completion, which they accept.
You buy the house, carry out a light refurbishment (deep cleaning, some decorating, gardening etc.) and put it back on the market at £174,950. A buyer makes an offer at £170,000 which you accept.
Your flipping profits are:
| | |
| --- | --- |
| Purchase price: | £140,000 |
| Legal fees: | £1,500 |
| Finance costs: | £1,000 |
| Stamp duty: | £4,500 |
| Light refurb. costs and other expenses: | £2,000 |
| Estate agency sales commission (online agent): | £1,000 |
| Legal and other selling costs: | £1,200 |
| | |
| Total outlay: | £151,200 |
| | |
| Sales price: | £170,000 |
| | |
| Total flipping profit: | £18,800 |
(Simplified example, does not account for all expenses or Capital Gains Tax etc. Assumes property in England post-Stamp Duty holiday.)
Information and resources you will need for flipping
Estate agents/property portals can provide information about properties to buy and likely buy/sell values in the area.

Financial advisers can provide information about ways to raise finance.

Builders and other trades can provide estimates for any renovation/refurbishment.
Online tools and resources: Online tools and resources can help you research areas and properties and calculate the financials.
PaTMa Property Prospector can help you find properties for sale. It can show you current asking prices plus price changes. It can help you spot properties which have been recently reduced and so which could make good buys.
Prospector can provide price and other information about the local market. It can help you spot properties which may be available for under market value compared to similar properties in the area.
Prospector is customisable for flipping or other kinds of investment scenario. It can analyse the financials behind each potential project including purchase costs, finance and legal costs, any refurbishment costs, likely resale costs and profits.
Prospector can compare several projects back-to-back to find the best ones.
Prospector can help you manage and track your shortlist of possible investments, viewings, offers etc.
Flipping – step by step summary
Identify properties which may be suitable in your chosen area.

Compare likely 'buy' and 'sell' values for the property using local comparisons etc.

Check purchase and sale costs, finance costs, refurbishment costs etc.

Purchase.

Sell.
You can see how PaTMa can help you find and run successful flip projects and take a free trial here.