Rightmove is an invaluable tool for finding investment properties for sale, together with a whole range of useful information about them.
In fact we like Rightmove so much that it's fully compatible with the PaTMa Free Property Browser Extension which provides enhanced financial information about every property overlaid as you search. Rightmove is also fully compatible with PaTMa Property Prospector which you can use to analyse each property for investment potential.
But, just recently, Rightmove have introduced a brand new look to their property listings. It's fundamentally different to the old look, which has lead some people to claim that it's confusing. So in this post we'll talk you through the new look and show you how to find the property information you need.
First, why the new Rightmove page layout?
Rightmove's page design hasn't changed much for years. The new look seems to be designed so that it's much more compatible with phones and tablets. However, Rightmove themselves say that the new page layout is designed to give more exposure to agents' branding and contact details and make more of the most popular features that visitors tend to engage with. The pages are said to load 40% faster and Rightmove also say feedback shows that visitors are spending longer looking at the pages, engaging more with video, sending more enquiries and sharing more properties.
How is the new Rightmove page layout different?
Here's the old Rightmove look you're probably familiar with: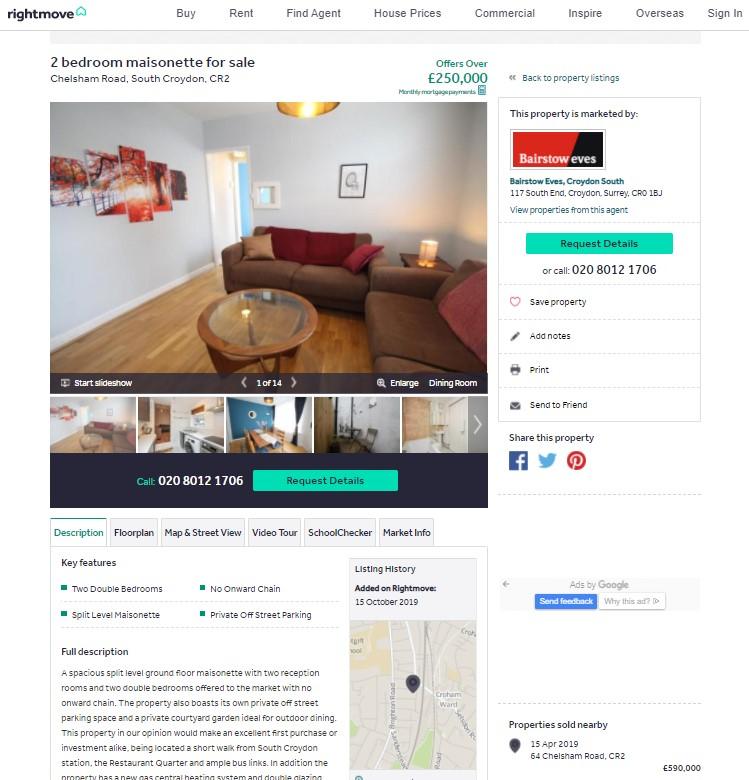 And here's the new one: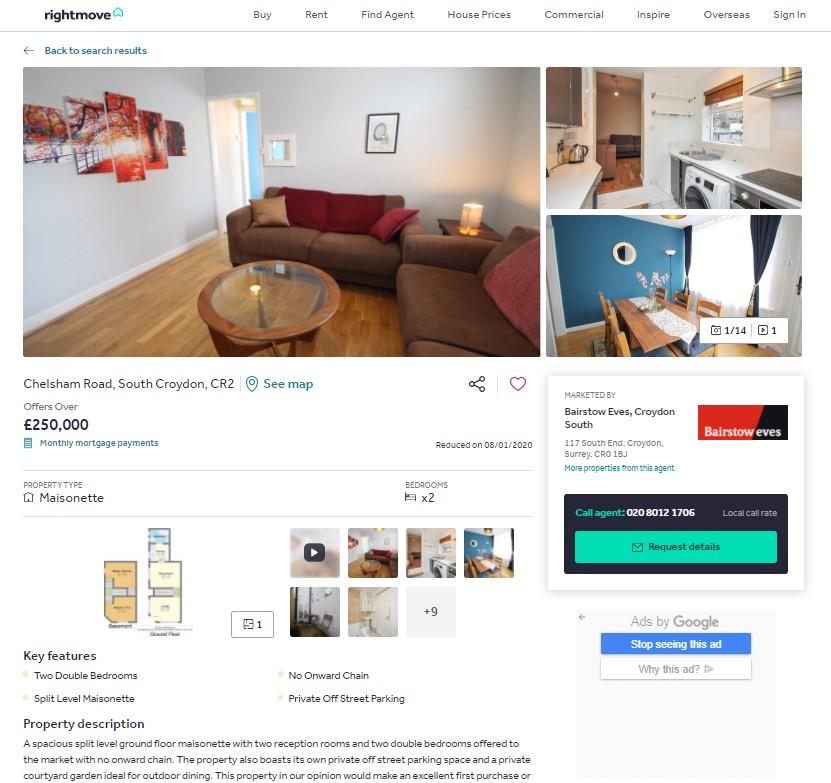 By the way, when you visit Rightmove you might see the old and the new in different visits. Eventually everything will probably switch over to the new layout though.
Some important differences, and tips to find the information you need:
The property photos now come before everything else, even the price and the address. Rightmove obviously consider that pictures sell property above everything else. (Although that's not ideal if you're prioritising price and location over décor!)

A major change is that the old tab system for Description, Floorplan, Map & Street View, Video Tour, SchoolChecker and Market Info has gone. In what might seem like a backward step you now need to scroll down or know the appropriate icon to get that information.

Videos and virtual tours can now be found within the photo gallery rather than under a separate tab.

Energy Performance Certificates (EPCs) and any other documents can now be found by clicking on Read More.

There's no Save title anymore. But you can still save a property to your own list by clicking on the heart icon under the images.

To get a Google Street View of the property you first need to click on the map.

Rather than the separate email and social media sharing icons on the old page, on the new page clicking on the single sharing icon opens a sharing menu. A brand new feature here is that you can now share via WhatsApp too.

To add notes about a property scroll right down to the end of the page.

There's no Print button anymore. You can still save or print brochures though if you want to. See under Brochures then Particulars.

A new feature is the Property Sale History. This seems to be limited to just past sales prices though rather than price history, ie. any asking price changes.

A new feature is that you can now see Your Search History. (Just remember that anyone else who uses your device can see it too!)
Is the new Rightmove page layout an improvement?
Pretty much all the same property information is there, plus some more, but it is just accessed in a different way. In some ways this isn't quite as intuitive as the old page layout. At the end of the day the changes seem designed to help agents (and Rightmove) promote their properties better rather than designed to help buyers. Rightmove's claimed improvements to the speed of their site might mean you can sort through more potential investments in less time though!
How the new Rightmove page design affects PaTMa
The answer here is that it doesn't. PaTMa tools are still fully compatible with Rightmove. In fact if the Rightmove layout is no longer quite as simple as it once was, PaTMa is an even better way of simplifying your property search and highlighting the important financial information you need automatically overlaid on every listing.
PaTMa's free browser extension shows you instant yield and Return On Investment (ROI) figures and local price and rent comparables when searching for properties using Rightmove, and Zoopla too for that matter.
Importantly, the browser extension also shows asking price history, including price reductions (or rises) which Rightmove's Property Sale History doesn't. (Rightmove no longer automatically shows the listing date either.)
PaTMa's Property Prospector provides an extensive range of information on every property you find on Rightmove, including much valuable investor information that Rightmove doesn't provide.
Prospector provides yield, monthly and annual profit figures and ROI. It analyses mortgage affordability and the impact on your tax bill. Prospector also shows you an extensive range of important information about each area including local price and rent comparables, demand trends, and information on schools, transport links and crime rates.
All you need to do is add a property listing you find on Rightmove as a prospect on Prospector. Then all the information you need is automatically calculated and shown in a simple, clear and easy to understand way.