Automatically Calculate Your Tax Return Figures
Pro: unlimited
Free: 1 unit
Using the data you have already entered PaTMa Property Manager virtually does your landlord tax return for you, saving days and days of work.
Every landlord must complete an annual landlord tax return. That's something most landlords find complicated and time consuming. But PaTMa makes it simple and quick to do by collating and calculating the figures you need.
PaTMa is easy to use, and it's smart: PaTMa allows you to separate allowable expenses and other costs like mortgage interest and mortgage repayments. And it's so much easier than trying to lift figures from many different records, using spreadsheets or doing calculations manually.
No accountancy knowledge needed.
Start using the tax return feature at any point in the tax year.
Add, amend or remove properties (and tenancies) whenever you like.
Work on the information needed for your landlord tax return either month by month, or wait until the end of the tax year if you prefer.
Customised for the property letting business and follows best record keeping practices.
Just check the figures provided and then copy them into the UK Property Form of your self assessment tax return.
Makes it easier to meet tax return deadlines and avoid penalties and interest charges. Minimises the risk of errors.
Completing your landlord tax return is where PaTMa Property Management Software really comes into its own. It saves time, it saves work and it saves money. Even if you use only one feature of PaTMa Property Manager the landlord tax return feature is the one that is sure to pay for itself many times over.
Watch as PaTMa presents all the figures needed. Along with the handy ability to quickly reference where they've come from as a double check for peace of mind.
Easy data entry
Get started in just a few minutes. Entering your property data is quick and easy and you can get started with just the basics, filling in more details to add more insights later.
If you're starting from scratch entering your property records to prepare for your landlord tax return, you can get started with this step-by-step guide.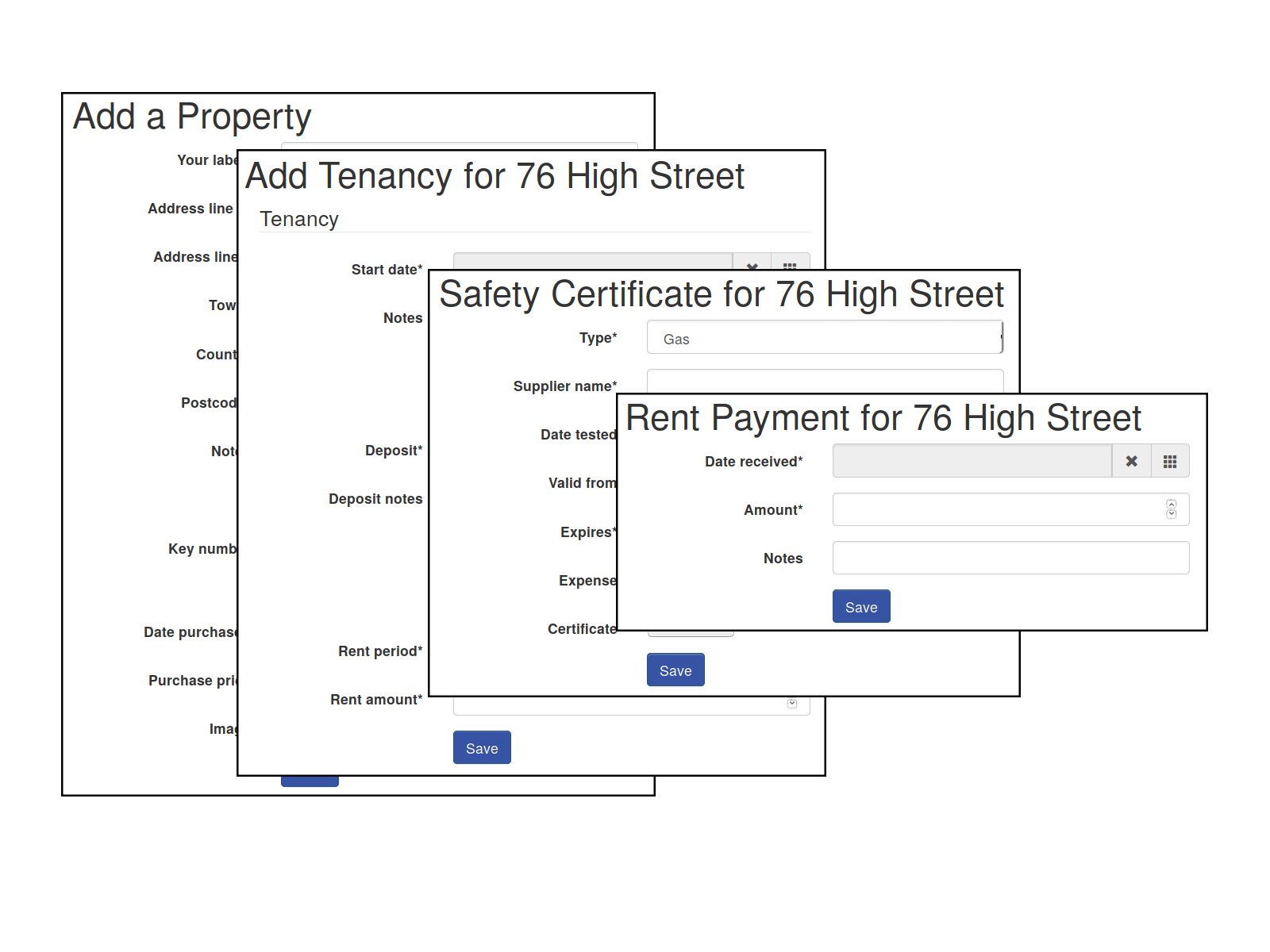 Get ahead
Once you've started, carrying on is even easier. Get ahead for next year. Keep your property records current, entering details as they happen and stay up to date with helpful email reminders. Next year your tax figures could be ready in April.